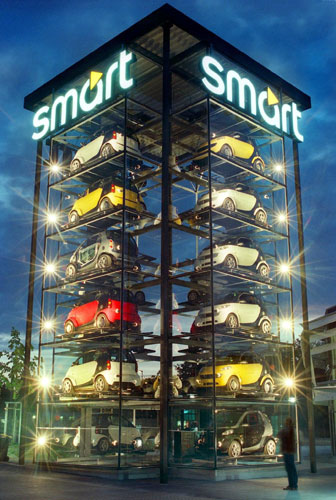 Designers frequently get pitted against clients who feel ignored. The great exception seems to be the world of high fashion, where anything-goes. (Thanks to Can West for setting the record straight on Haute Couture). Christopher Raeburn has taken advantage of this freedom by designing an entire line using military surplus fabrics.
Outside of fashion Karim Rashid has strived to make design accessible and universal, especially with his publication of Design Your Self. Britain's NHS illustrated the importance of a collaborative approach by consulting the Design Council to help inhibit the spread of superbugs: new hospital furniture eliminates bacteria harbouring fittings and seat cracks.
Moleskine for years has taken the simple notebook and impregnated it with innovation. Now you can design your own. They have produced an excellent website (MoleskineCity my favourite). For the most part attitude determines aesthetic, fortunately the spectrum's forever expanding: Britain has officially classified graffiti as street art (unfortunately a Banksy work was painted over by zealous volunteers). Smashing Magazine presents a good selection of graffiti artwork from around the world (expand links to explore individual collections). My favourite is REONE.
Playing For Change has changed attitudes by recording artists throughout the world and producing videos.
They provide resources in impoverished areas to ensure that the power of music continues to foster peace. The BBC helps the world comprehend the devastation of Cyclone Nargis with their interactive map, which shows destruction on an individual scale (for other spectacular maps check out cybercartography, Vanishing Employment, and the Atlas of Canadian Cinema). Big Ant International has created a number of cautionary posters for the Global Coalition for Peace: